Purseblog
has captured some of the more embellished and divinely inspired evening clutches for fall. These are three of my favorites:
Santi-Jewl encrusted clutch
Marchese Lily Minaudiere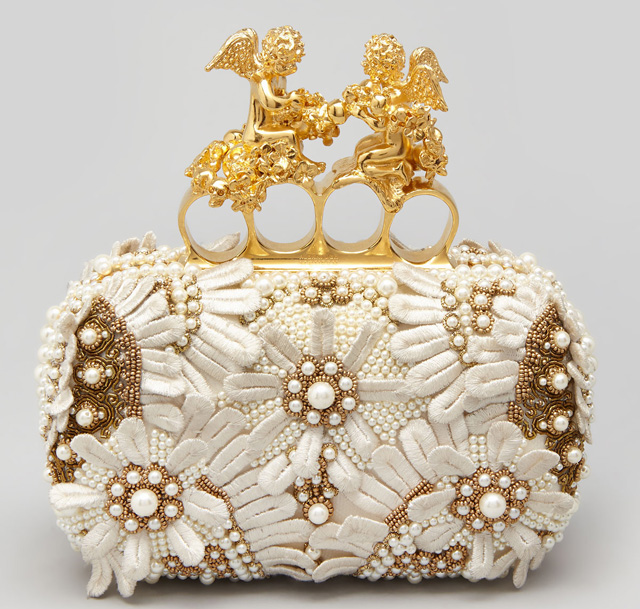 Alexander McQueen embroidered Knuckle Duster Clutch
Just to add in some more fun. Found these online at a luxury department store:
Prada Jeweled Satin Clutch Purple; Purseblog shows this bag in turquoise


Alexander McQueen De-Manta Baroque. Hint this one is my favorite.
If someone wanted to give me a present I would take any of these. Of course as usual my handbag "likes" are beyond realistic and buying one would be a choice between the clutch and paying the mortgage. But a lady can dream.....Of course, you also have to have somewhere to wear such a bag in the first place. I don't think you take these to the local supermarket.
Oh well.
Elise