Truthfully, I am not a big fan of Ralph Lauren clothes.....in all honesty its because my tuchas is way too big to fit into any clothes he designs not because his designs aren't gorgeous. In keeping with that tradition, this Fall's collection of Russian inspired clothing is absolutely wonderful. You can watch videos of the runway show
HERE
and get inspired by the style guide
HERE
Needlesstosay, as a handbag obsessed creature, I do love the
Ricky Bag
. In fact the newest incarnation, a soft coated leather with fly gussets, reminds me of the iconic Hermes Birkin.
Happily (for some at least) the soft Ricky doesn't cost anywhere near the Birkin's $10,000, but at $2500 its not exactly chump change either.
The soft Ricky comes in over
15 colors
, but my favorite is the purple...
This breathtaking purple does go well with Lauren's rich tapestry of old-world Russia inspired fall clothes. Actually, so does the deep-red version of the Ricky Bag. And yes, I really like that one too.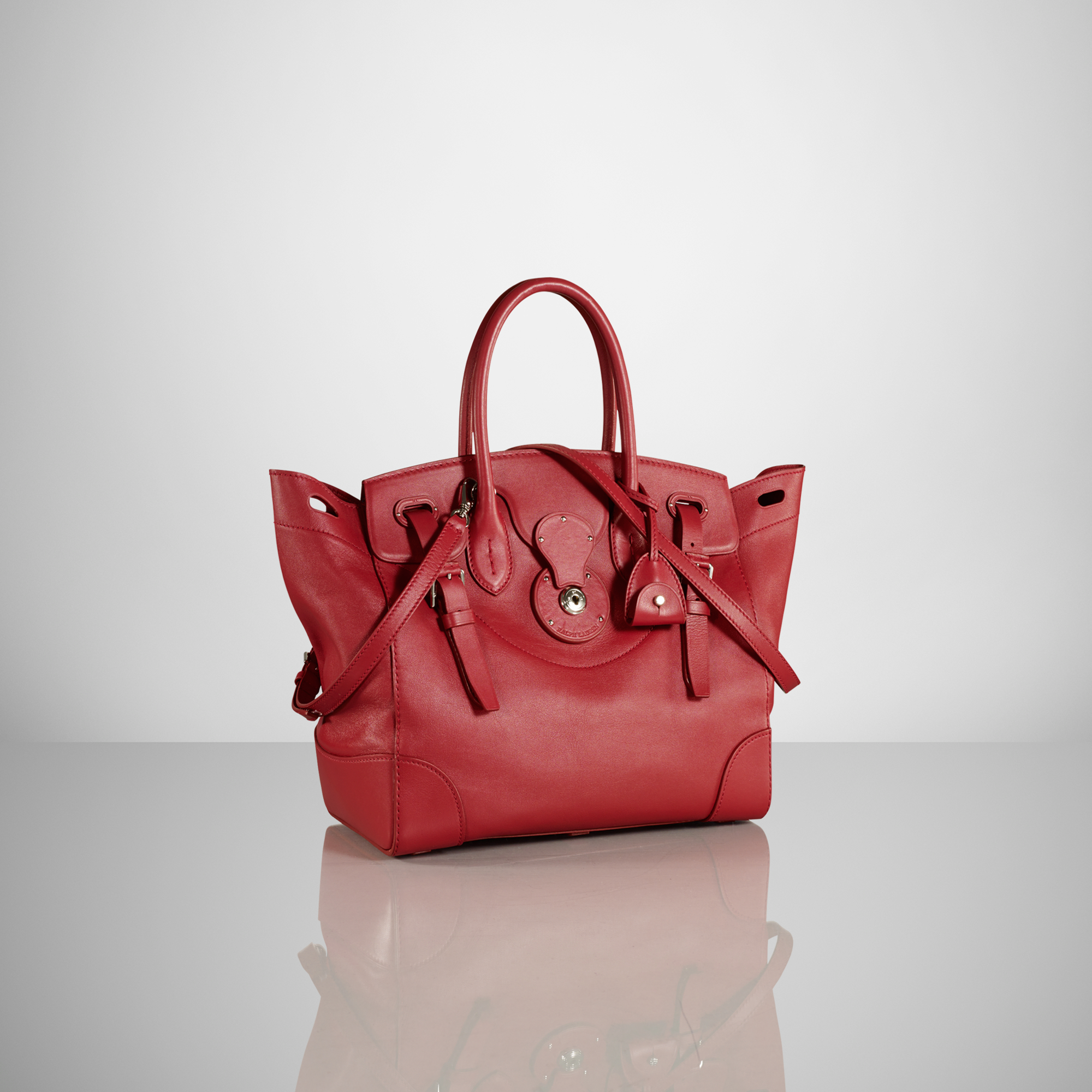 Ah, choices, choices, choices.....in my dreams at least.
Elise