Keira made up for her Golden Globe fiasco by winning the night in this elegant purple number.
These ladies did give her a run for her money though...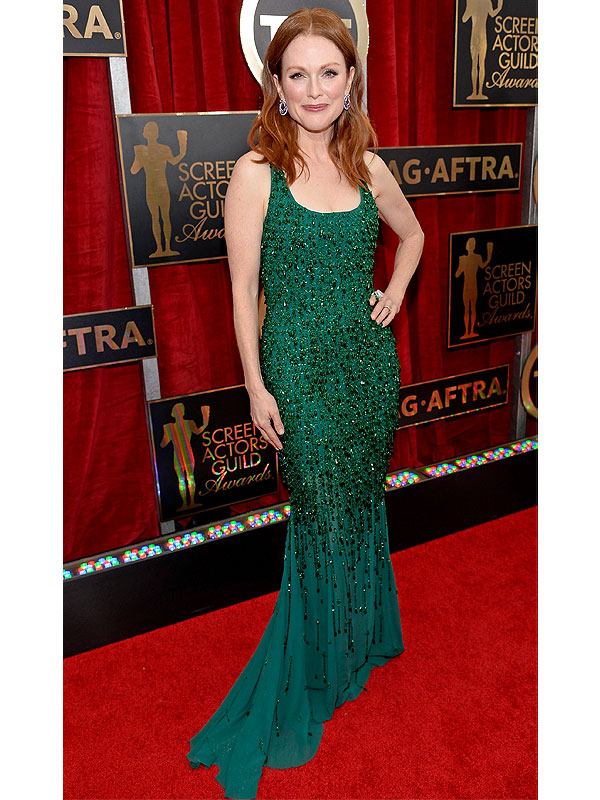 SAG winner Julianne Moore
SAG winner Viola Davis
Felicity Jones in the go to pale pink of spring.
Julie Bowen. Not a typical Hollywood siren, but lovely in this very soft flowy floral embroidery.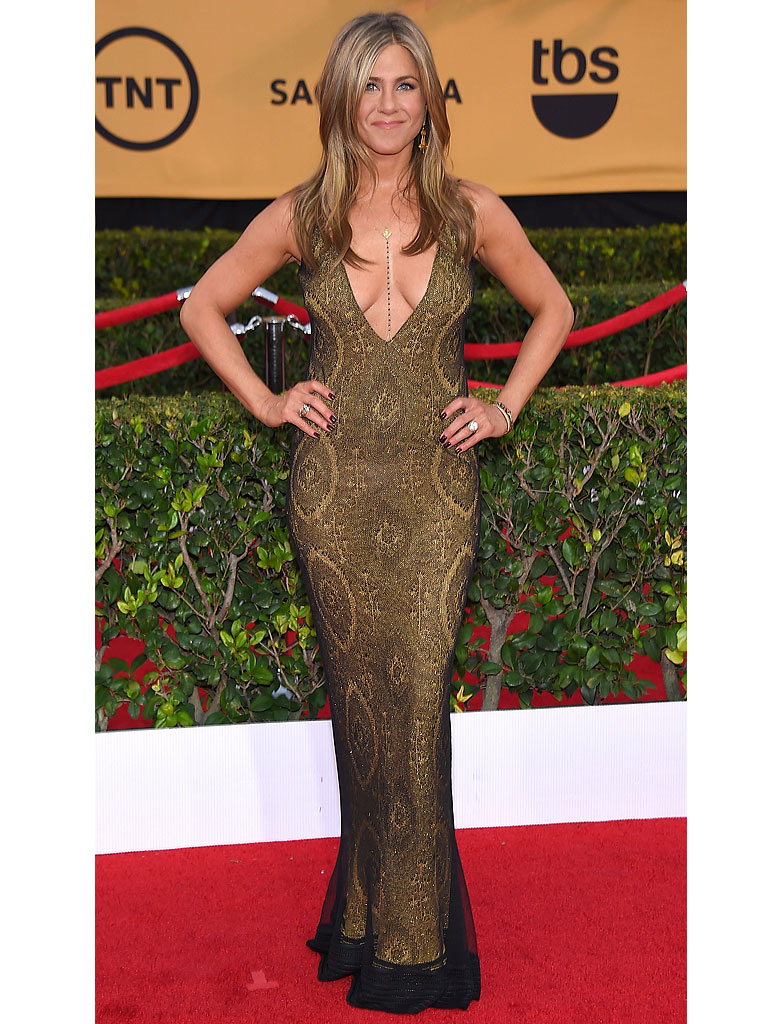 Jennifer Aniston showing us all that she's still got it.
Camilla Avila (Mathew McConaughey's wife)